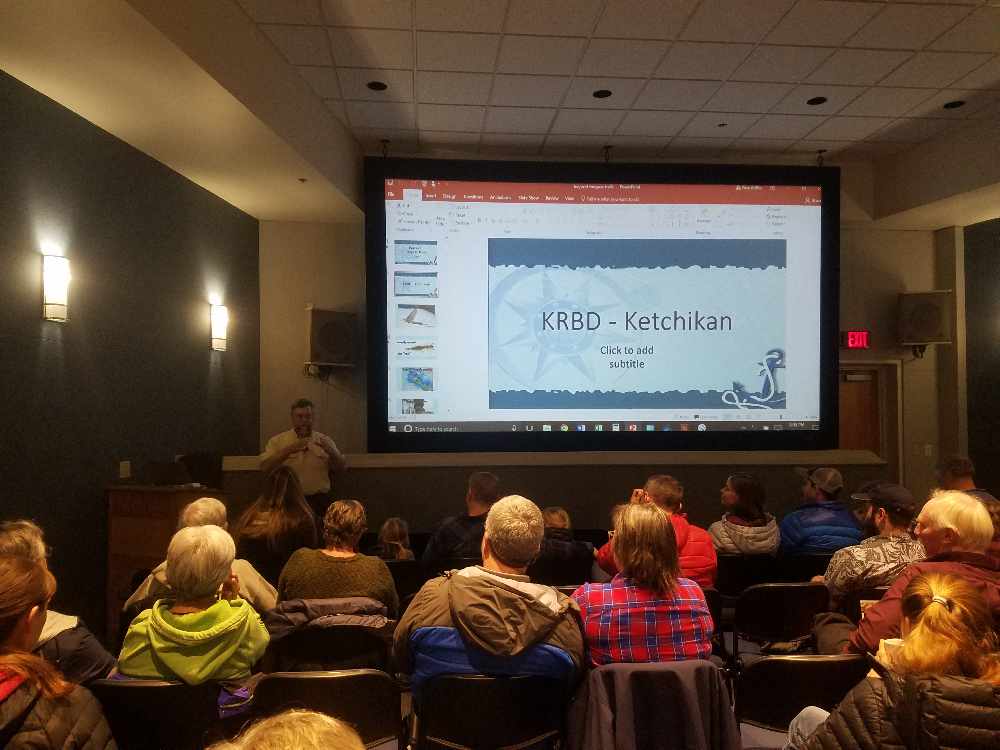 He lets News of The North know what makes a good storyteller, and the inspiration he draws on to make it his full time passion.
Natural Biologist and Storyteller Pete Griffin was the featured guest in the latest of Fireside Lectures hosted by the Mendenhall Glacier Visitors Center and Discover Southeast Alaska Bookstore. Griffin began his career as a Forest Ranger in 1973 and hosted a radio show called Tongass Trails for five years on KTOO, falling into the position after he'd tapped out every one of his employees for a trial run at the program. He said that his first recording sounded like he was reading a script, and worked instead to tell a story about nature that felt authentic.
At the outset of the evening, Griffin mentioned that every talk he's given, and every story he's told, has varied in its presentation. The 8PM presentation at the visitors center was special in that halfway through, his system shut down for windows 10 updates, and he was forced to improvise on the spot. The audience did not appear to mind the chaos, and some thanked him for his skill in overcoming the hurdle.
You can stream News of The North's full interview with Pete Griffin below or on the Juneau Radio Center App available on ITunes and Google Play for free.