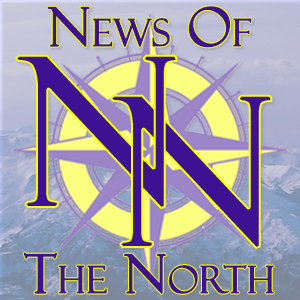 Facing Foster Care in Alaska lobby senators for support.
Earlier this week, a group of foster youth hit the capitol in support of a bill that could help them and future youth. House bill 151, sponsored by Rep. Les Gara, encourages better training for social workers within the office of children's services, as well as leniency in some foster licenses when the issuing of a license would be in the best interest of the child, expanding the prudent parent standard that allows foster parents to make decisions and give permissions for activities like sleepovers, school sports, and extracurriculars, and holding the department accountable for a youth leaving foster care's ability to access critical documents like a social security card and tribal identification.
Facing Foster Care in Alaska, a non profit led by current and former foster youth, came together from all regions of the state and lobbied for the passing of HB 151. The youth met with Governor Walker, had a meeting with Superior Court Judge William Carey of Ketchikan, and spoke with legislators from their districts about their personal experiences in foster care and how this bill could have or will impact them.
HB 151 was passed through the house last session, but still needs to be affirmed by the senate.