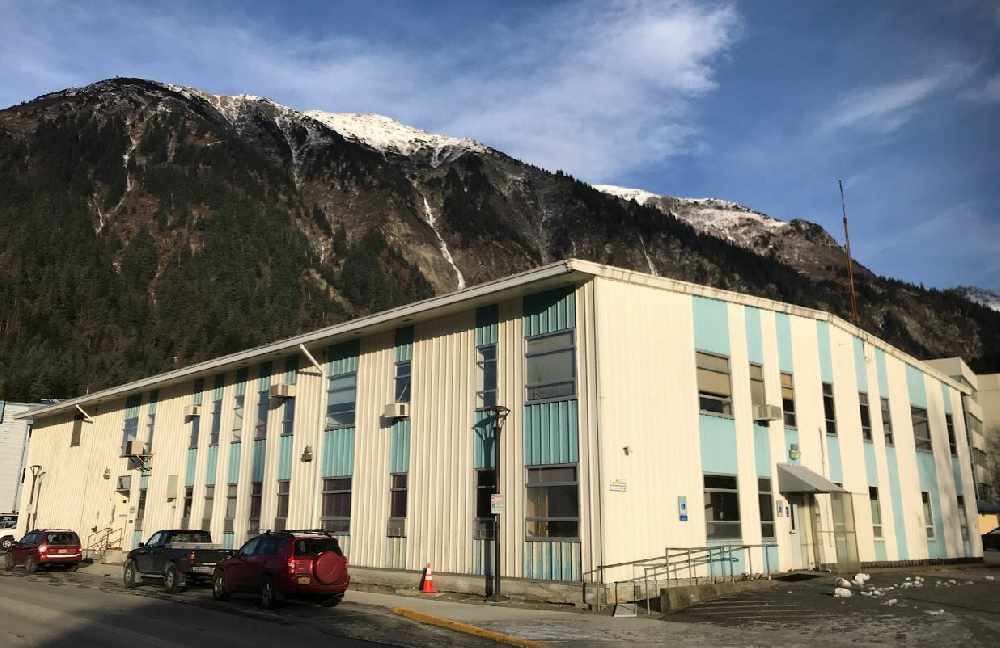 The former DPS Building in downtown Juneau.
Juneau, Alaska (KINY) - The former Public Safety Building in downtown is about to be a thing of the past.
Contractors for the City and Borough of Juneau are scheduled to finish abatement work at the former Public Safety Building on Whittier Street on Wednesday, June 5.
The next phase of the demolition process will be to bring the building down.
The contractor, Coogan Construction, plans to start as soon as the abatement work is complete and anticipates the work to take about two weeks. Work is scheduled to take place Monday thru Saturday 7 a.m. to 5 p.m.
Once the structure is demolished and removed, Coogan Construction will excavate the site in preparation to install a temporary asphalt parking lot.