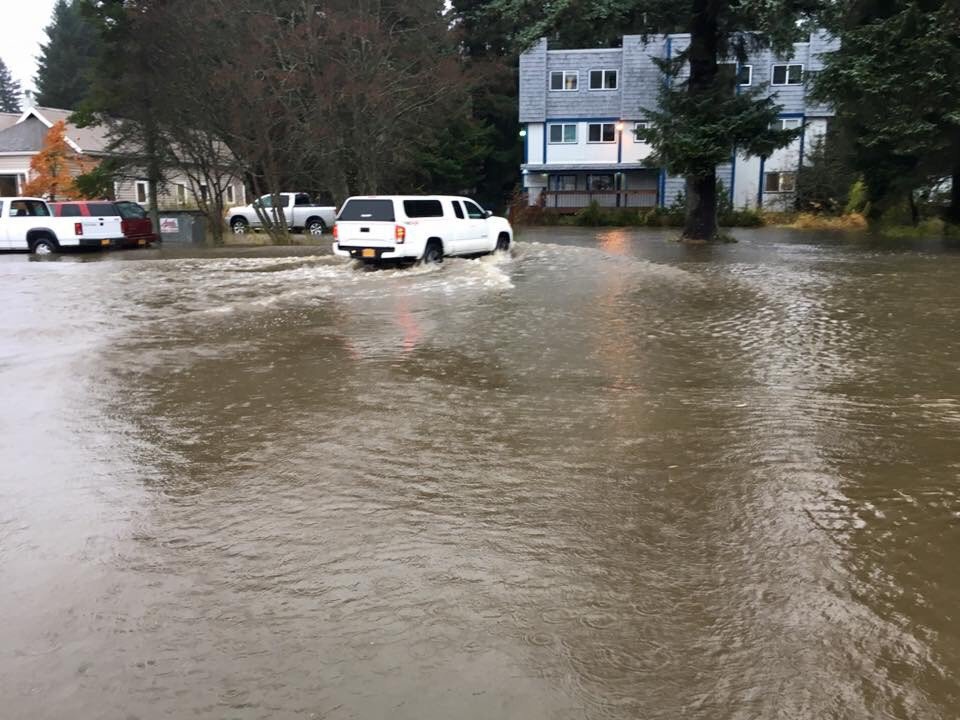 Flooded parking lots were expected to impact commercial businesses along Jordan Creek; photo by Stephanie Konrad
Juneau, Alaska (KINY) A couple of mudslides, a closed bridge, and heavy rains have resulted in a flood warning for parts of Juneau.
National Weather Service Meteorologist Joel Curtis said a flood advisory was also posted for all of northern Southeast Alaska today."We are continuing to get pretty heavy rain. We've hat totals from 2.25 inches to nearly 6 inches at Eagle Crest."
A mudslide reached part of Thane Road near Mill Street just before 6 a.m. this morning but was quickly cleaned up by the Alaska Department of Transportation. Crews were able to clean up the mudslide in one hour. A second mudslide was reported by Juneau Police near the Thane Ore House but didn't impact the road.
ADOT spokesperson Aurah Landau said crews were in 'quick response mode' for additional mudslides.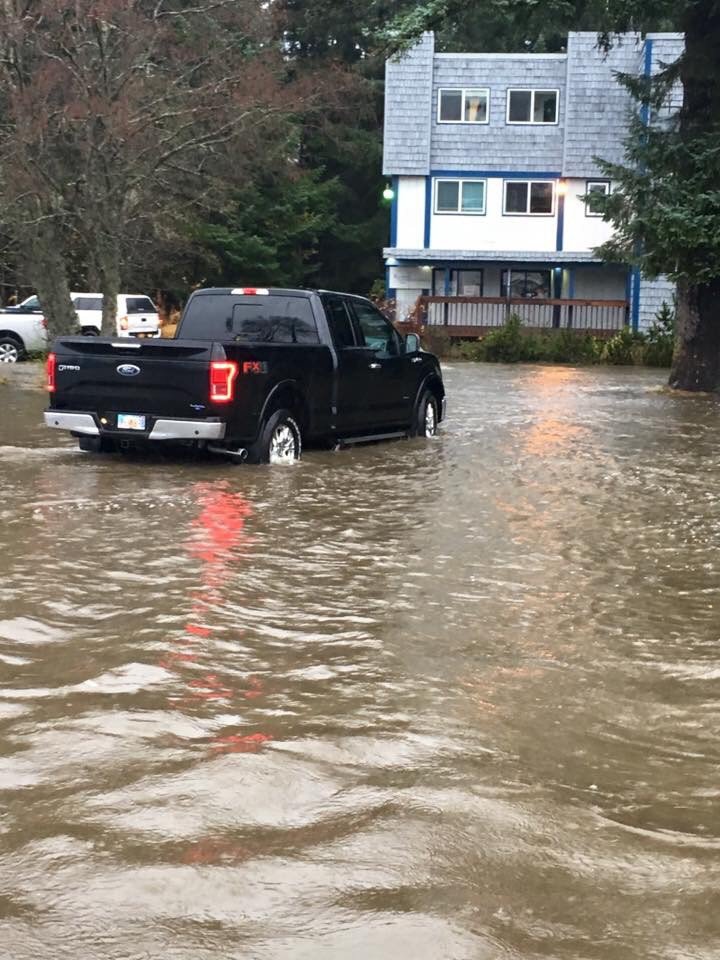 "There is really quite a lot of water coming into the system. We issued the flood warning for Jordan Creek because water was going out into the parking lot. We are quite concerned out there. We don't want people driving through the water when it gets deeper."
The aftermath of Typhoon Lan has brought much of the rainy weather to our region. Runoff is expected to be a problem but Curtis said he could not predict if other mudslides will occur, "Anytime you get a very high rainfall rate that is one of the things we look for. The NWS at this point and time does not actually forecast the onset of mudslides or landslides. We recently attended a conference in Sitka with scientists on this subject. As far as a system to predict mudslides and landslides we are not there."
The CBJ also closed the Gold Creek Bridge on Calhoun Avenue at the entrance of Cope Park after a mudslide washed out the bridge. The bridge will be closed until further notice.