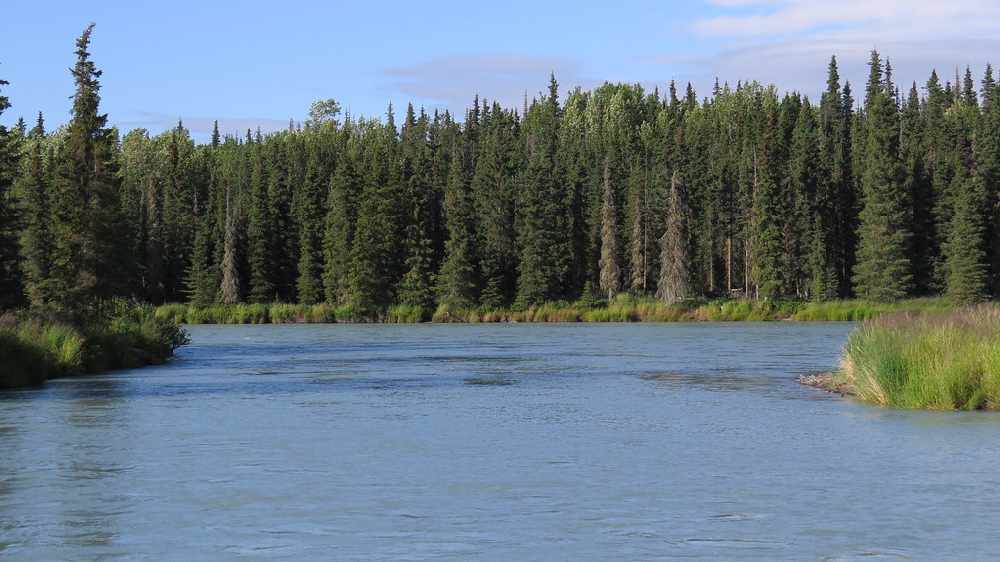 "Kasilof River" by Accretion Disc is licensed under CC by 2.0
Juneau, Alaska (KINY) -Two men drowned in the Kenai Peninsula's Kasilof River Sunday, according to a dispatch from the Alaska State Troopers.
The men were found in the river early that afternoon. Investigation revealed that 57-year-old Harold Andrew Crossett and 64-year-old Rueben Arthur Kimball, both of Kasilof, were located approximately one mile up from the river's mouth.
The dispatch reports that the men were not wearing life preservers.