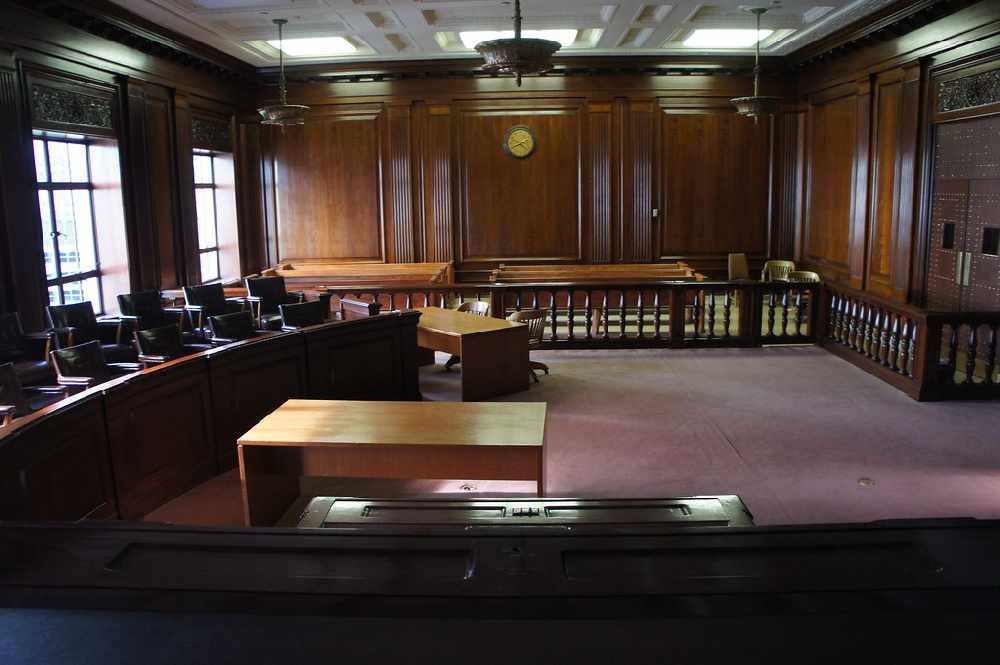 Juneau, Alaska (KINY) Mark De Simone was sentenced to 65 years for the murder of Dullio Antonio "Tony" Rosales
Judge Philip Pallenberg said the loss of Dullio Rosales was incalculable to his wife and daughter. "It is obvious that in his too short life Mr. Rosales touched a huge number of people as a friend, neighbor, as a family member and jeweler. Its a loss to the entire community. He was obviously valued not only as someone people loved but somebody who made things of beauty and his death means a little less beauty in the world which is a loss to all of us."
Words can't really measure that loss, Pallenberg added. He suspended 20 years of the prison time and added 10 years probation.
The Judge added he received a lot of letters from people had good things to say about De Simone as a man. The 55 years old is a father, by all accounts somebody who cared about his children, doted on his daughter, and a person who has accomplished things in his life.
"I don't and shouldn't overlook those things," he added.
De Simone ran a business, participated in public life in his community in a constructive way, had some struggles along the way like many people have, Pallenberg said
"I recognize that there is value in things he accomplished prior to this unfortunate day. It is obvious that the key question, in this case, is the question Mrs. Gonzales asked, today, and every day, the question why?"
Pallenberg touched on the defense theory that it was an accident. He asked why, if it were an accident, was the gun barrel pointed at the back of the head of Rosales at close range when it went off twice?
Pallenberg said the defense theory was implausible to the jury. The biggest decision of the jury, he suggested, was whether it was first- degree or second-degree murder.
"No sentence that I impose today will bring Mr. Rosales back. If I could impose a 1,000-year sentence that brought him back, I would do it."
He said accidental discharge of the gun twice in quick succession seemed like an unlikely event. He noted De Simone had quite a bit of firearm experience.
"Trying to understand this incident is difficult. The most likely sequence of events is some kind of bizarre, impulsive act motivated by who knows what, something we will never know."
He added the case falls at the difficult dividing line of first and second-degree murder.
He noted there was no indication of bad blood between the two men and no evidence that De Simone plotted the murder.
"This case does not merit the maximum sentence but also doesn't belong on the bottom sentence."
De Simone was convicted of shooting Rosales during a hunting and fishing trip on Excursion Inlet during May 2016. His trial took two weeks and a jury deliberated more than six hours before finding him guilty of murder in the first degree.
Both men worked at a Juneau jewelry store. The store owner had arranged the trip.