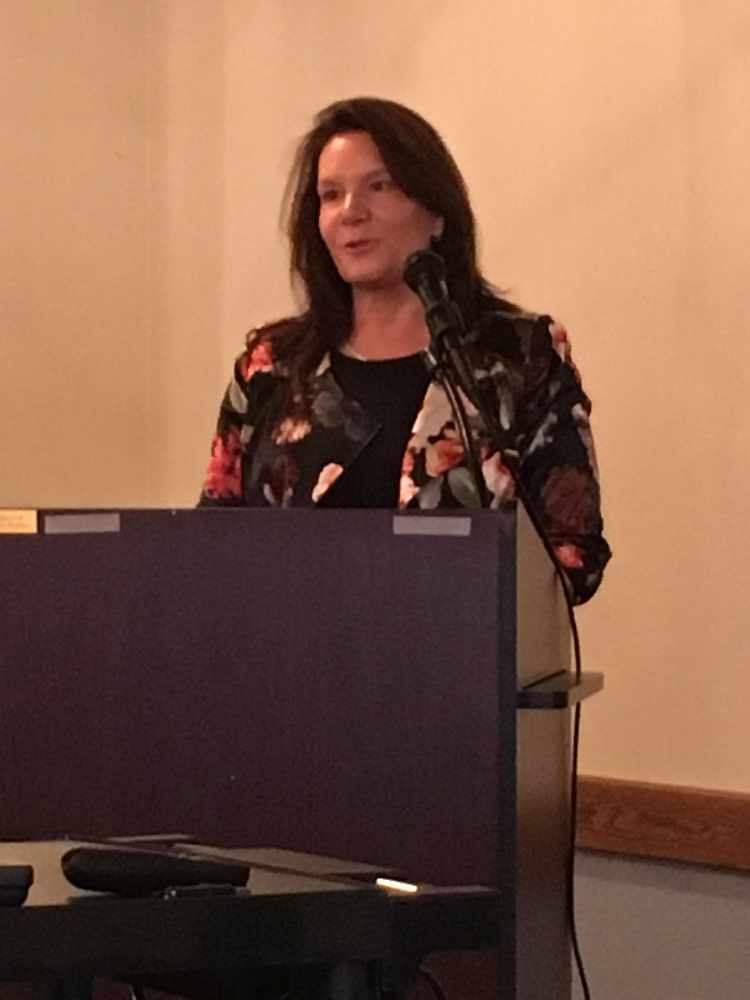 Mary Ann Pease speaks to the Greater Juneau Chamber of Commerce
Juneau, Alaska (KINY) A $150 million satellite will focus on Alaska to bring more broadband internet to the state.
The Aurora 4 project is expected to begin service in 2020.
Senior Advisor of Pacific Data Port Mary Ann Pease spoke to the Greater Juneau Chamber of Commerce about the project Thursday.
She said it will impact Juneau in a positive way, "The vision of the telecommunications act and deregulation of 1996 was to put more options on the table. What we have seen here in Alaska is a reduction from several companies down to almost one company. We have other companies interested, but how much choice do we really have? "
Pease said there is a lot of interest in the project and it could attack parts of rural Alaska to the global economy like never before, "I think this is going to be great. It is going to make everyone sharpen thier pencil. The thing I like about it is the redundancy. If you look in the world of telemedicine, having a backup is critical. You don't have the impacts on the service from an earthquake or natural disaster when you have something that is terrestial based."
She said it would also help ferries and cruise ships whose passengers are used to having high speed internet. It will also cut internet costs in rural areas.
It is estimated that two thirds of Alaska does not have broadband.