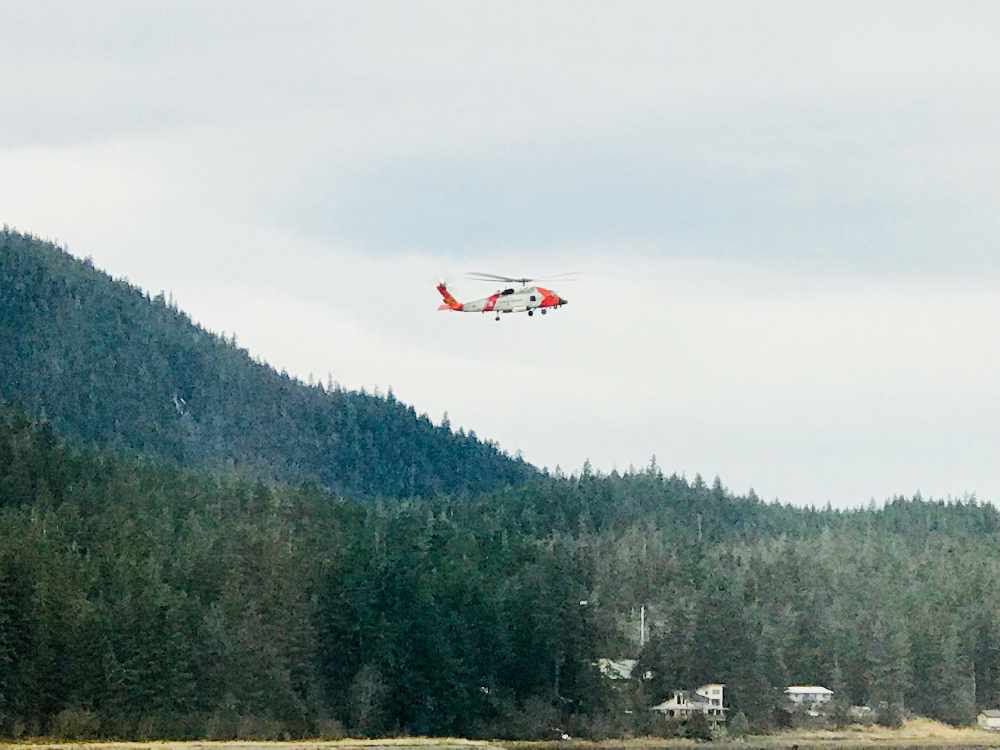 A Coast Guard helicopter continues search for missing men
Juneau, Alaska (KINY) James Cole, 50, and Sheridan Scott Stringer, 48, were the two men believed missing in a boating mishap last night.
Anyone who has seen either of these two men is asked to call the US Coast Guard Juneau Command Center at (907) 463-2980. The two men were on board a small boat in the Gastineau Channel near Aurora Harbor that took on water and capsized last night at 9 pm. Two adult females were able to swim to shore and an adult male was able to cling to the boat before being rescued.
The Coast Guard has several search crews and a helicopter searching the area this morning.