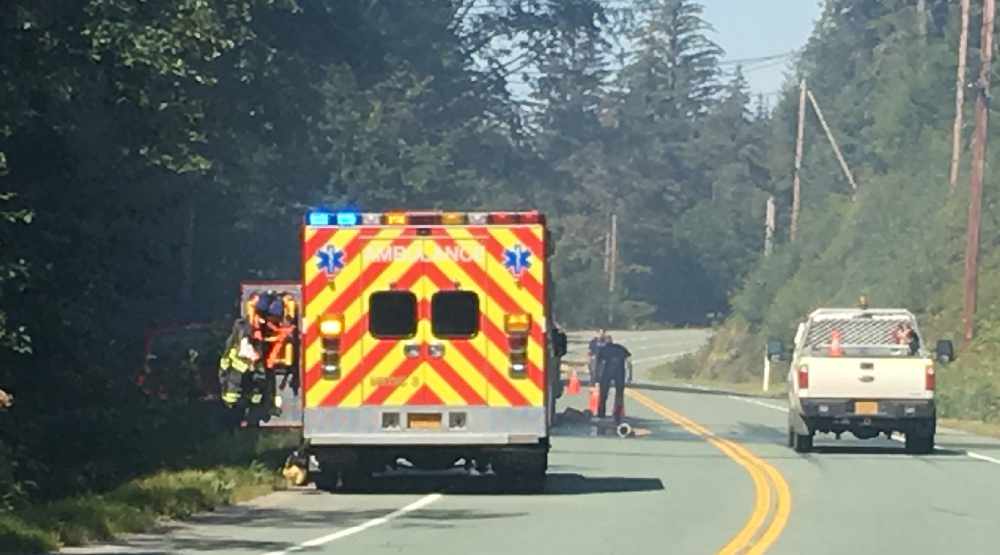 CCFR crews responded to the location of the fire on Thursday. (Photo credit to Charles Murphy).
Juneau Alaska (KINY) - A small brush fire was reported Thursday in 19000 block of Glacier Highway.
Crews were dispatched just after 1 p.m. after a report of a brush fire near a residence. Assistant Fire Chief Travis Mead said firemen got to the scene quickly and stopped the fire just 20 feet from the home.
Mead warned the public to be cautious with fire due to the dry conditions.
Crews working the scene took nearly an hour to put down the fire.
This fire was extinguished quickly thanks to a quick response from CCFR firefighters.