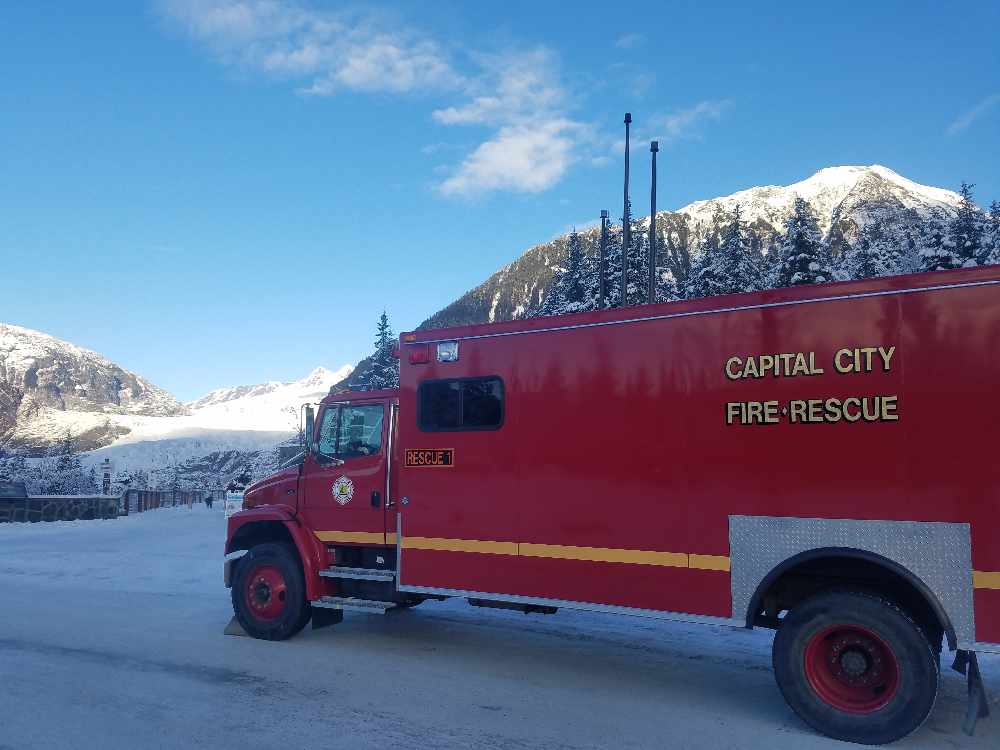 (KINY) CCFR wants to educate the public about the dangers on the ice.
Capital City Fire Rescue held a class at the Mendenhall Visitor's Center on Saturday on ice safety. CCFR notes that ice thickness, wind, air temperature, currents, obstructions, waterfowl, and brackish ice can all affect the ice's thickness. If the ice is 2" thick or less, they ask the public to stay off, with 4" being the minimum thickness of ice for foot travel, 5" for snowmobiles and ATV's, and 8-12" for cars or small trucks.
They say if a companion falls into the ice, you should extend a branch or pole, throw a buoyant object with a rope, find a ladder, or commandeer a boat. Do not walk out to the victim, as the risk of you falling in is too great. If you fall in, do not panic. The body will be in shock for 1-3 minutes, and from then, you could have an hour before going unconscious, and up to three hours before you die. Its possible to kick your legs like a swimmer and crawl out by yourself, but if unable to do so, it's recommended that you place your arms, and perhaps your beard on the ice so that they can freeze to it before you pass out.
Capital City Fire Rescue will also respond to calls of pets falling into ice, because they realize that owners are liable to go in after them. They urge the public to wait for the professionals, because many would be saviors lose their lives trying to save people from falling into the ice.