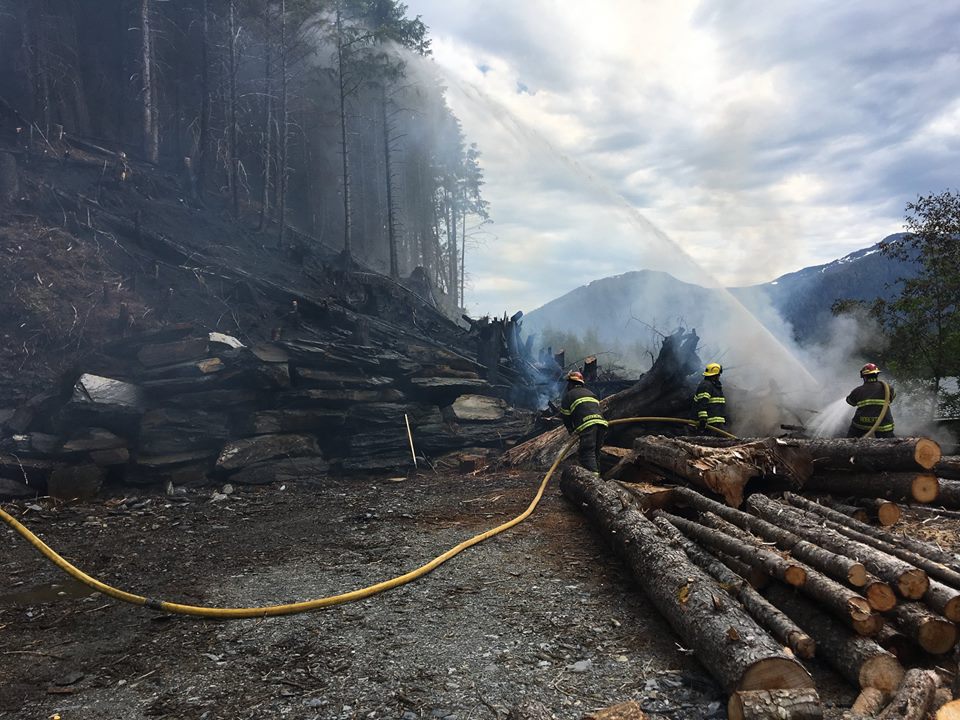 Photo credit to Ketchikan Fire Department
Ketchikan, Alaska (KINY) - The dry conditions helped build a brush fire in a wooded area, fire officials said.
The Ketchikan Fire Department and the South Tongass Volunteer Fire Department were called to assist North Tongass Volunteer Fire Department with a brush fire burning in the trees on Kian Street
Firemen said the fire grew to about a 1/4 acre in size and burned trees on a steep hillside.
Firemen said they used hose streams to flank the fire. A Temsco helicopter was also used to deliver water drops to the fire.
Firemen said the fire was placed under control in just under an hour.
The US Forest Service continued to monitor the area for any spot fires or rekindles.
Fire officials said to always use caution when burning in warm and dry weather.