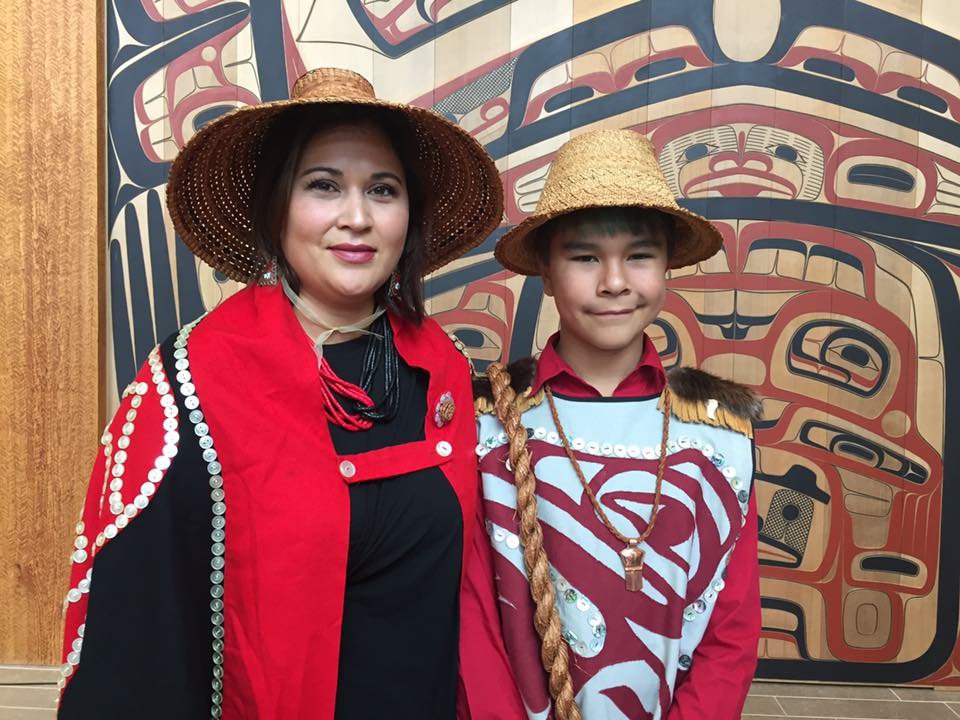 Sealaska Director Barbara Blake and her son, Nathan.
Anchorage, Alaska (KINY) - Shareholders elected Barbara Blake, the first-ever shareholder descendant to join the board of directors of Sealaska on Saturday.
Blake is a former Sealaska Board Youth Advisor and currently serves as the director of the Alaska Native Policy Center with First Alaskans Institute.
"It is an incredible moment in Sealaska history to witness the first shareholder descendant elected to the board. It's been twelve years since we voted in Anchorage to enroll the descendants into Sealaska," said Sealaska Chair Joe Nelson.
Sealaska shareholders elected four directors for three-year terms. Jodi Mitchell, Mick Beasley, Richard Rinehart and Blake were elected to serve as directors for terms that expire at the 2022 meeting. There were 5,155,172 shares voted, representing 61.9 percent of outstanding shares of Sealaska voting stock.
This year's proxy had no shareholder resolutions.
"I am forever grateful for outgoing director Jackie Pata's 20 years of service and guidance to Sealaska," said Nelson. "I know her leadership will continue to positively impact our Native communities."
More than 350 Sealaska shareholders gathered at the Dena'ina Center to hear from Sealaska's leadership, and approximately 485 households joined the meeting from all over the country through Sealaska's webcast.
Today's presentation included an update on Sealaska's record-breaking financial performance and a report on the company's vision of working towards healthier oceans.
A panel of staff and corporate officers also held a discussion on Sealaska's shareholder programs and benefits, including the new part-time student scholarship program.
"It is always meaningful to spend time with shareholders and their families to understand more about their needs and priorities," said Sealaska President and CEO Anthony Mallott. "It gives me great pleasure to inform shareholders of Sealaska's financial success and how we are investing back into meaningful shareholder benefits."
The board met briefly and reaffirmed the positions of Board Chair Joe Nelson and Vice Chair Jodi Mitchell. Sealaska corporate officers were also renewed by the board including Mallott; Terry Downes, chief operating officer; Jaeleen Araujo, vice president, policy and legal affairs; Kent Rasmussen, General Counsel. Doug Morris, vice president and chief financial officer, is retiring after almost 30 years at Sealaska.