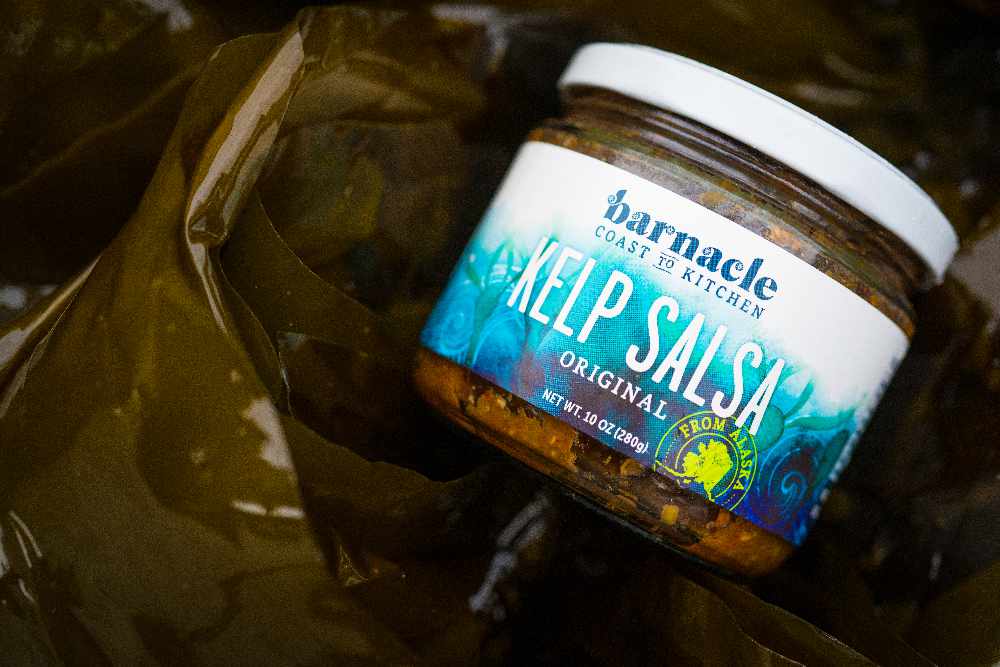 Juneau, AK (KINY) - While Alaska has seen a dip in the economy, there are some creative approaches that are starting to gain speed.
Kelp farming and kelp products may just be a part of that economic puzzle. We talked to Mathew Kern and Liah Heifetz from Barnacle Foods about how they are using kelp as a sustainable food source both at home and as a business.
Kern described on how Barnacle came to be.
"We started the business about two years ago. We began making the kelp salsa as we were looking to start a business related to food. Our first idea was to start a farm and grow vegetables, while running a processing business on the side and making shelf stable products to round out the business. However, one of our favorite foods to make for our own household has been the kelp salsa for many years."
Heifetz says they are hoping to work towards making commercial kelp farming in a Alaska a growing part of the industry.
"We are hoping to develop our products alongside the development of the technology that could actually fund and grow kelp commercially, so that we can support the kelp farmers by being able to purchase and create products out of their kelp."
There are seven different kelp products being made and sold by Barnacle Foods. Some out of season research and development could lead into more. We asked Kern what their most popular products are.
"So far the salsas have been the most popular product. We think it's a good introduction for people that haven't eaten kelp before to try kelp in a really familiar food like salsa. Of the salsa, we have one flavor in particular that is a little bit spicy; we call it the Campfire flavor."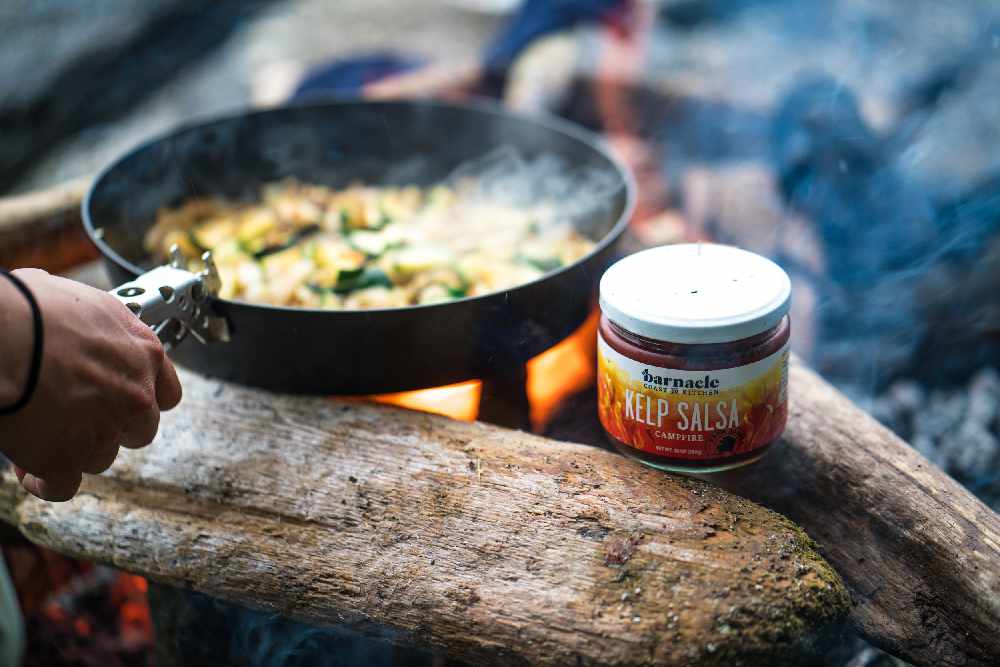 "It's a pretty unique salsa with roasted beets and lots of chillies. The name did feel appropriate for a southeast Alaskan product, because we all like to get together around a campfire. That might be part of why it's been popular."
The kelp is definitely the star ingredient. Kern revealed on just how much kelp is in the salsa.
"A lot of people ask about how much kelp is in them; they are all made with about 40% kelp."
Heifetz also talked on the growing kelp industry.
"As we were starting to develop this idea and focus in on this product line that we now have which features full kelp. There were whispers and quite a bit of energy that's being put towards the farming of seaweed in Alaska. There are no kelp farms in the Juneau area, but there are a few in southeast that are just getting started."
Both agreed that kelp could a part of the puzzle when it comes to the ailing economy in Alaska.
"I think there's a lot of interest now in diversifying our economy and creating primary industry here in the state and so the opportunity is really right here. We have an abundant shoreline. It's in the works, it's going to take some time, and before the technology really becomes accessible and tried and true, but we're learning and quite a few are looking into pioneering these kelp farms."
Those wanting to get their hands on Barnacle Foods products have a few options. Heifetz explains their distribution.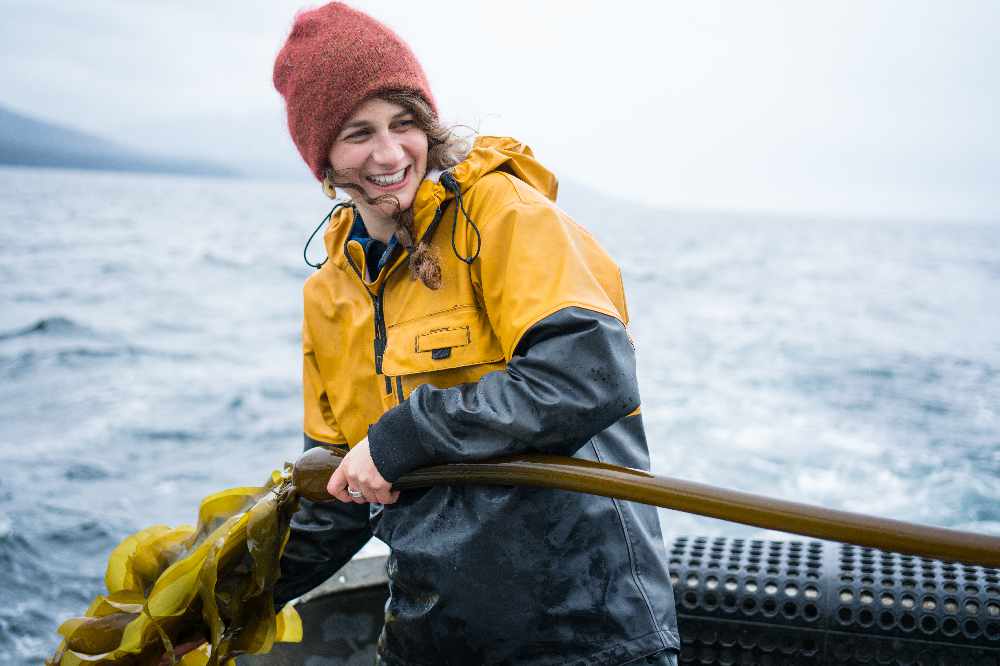 "We have a seasonal shop, though its closed for the winter months, but we'll reboot it in the springtime. It's called The Port and its located downtown by the public library. Otherwise, our products can be purchased on our website and we have a pickup option. We just started selling in Rainbow Foods, so you can find our salsas and pickles there, as well at Amalga Distillery."
"Outside of Juneau, we ship all over the country and are in quite a few Alaskan communities."
Kelp is a fairly low energy crop with a high yield and with the abundance of shorelines. Alaska is one of the best states for the industry to grow. Barnacle will be opening their local shop back up after the winter, but until then their products can be found online, at rainbow foods, at the Amalga Distillery, and quite a few other Alaska communities that are selling in stores. They also can ship all across the US for those wanting to send a piece of Alaska to a loved one.