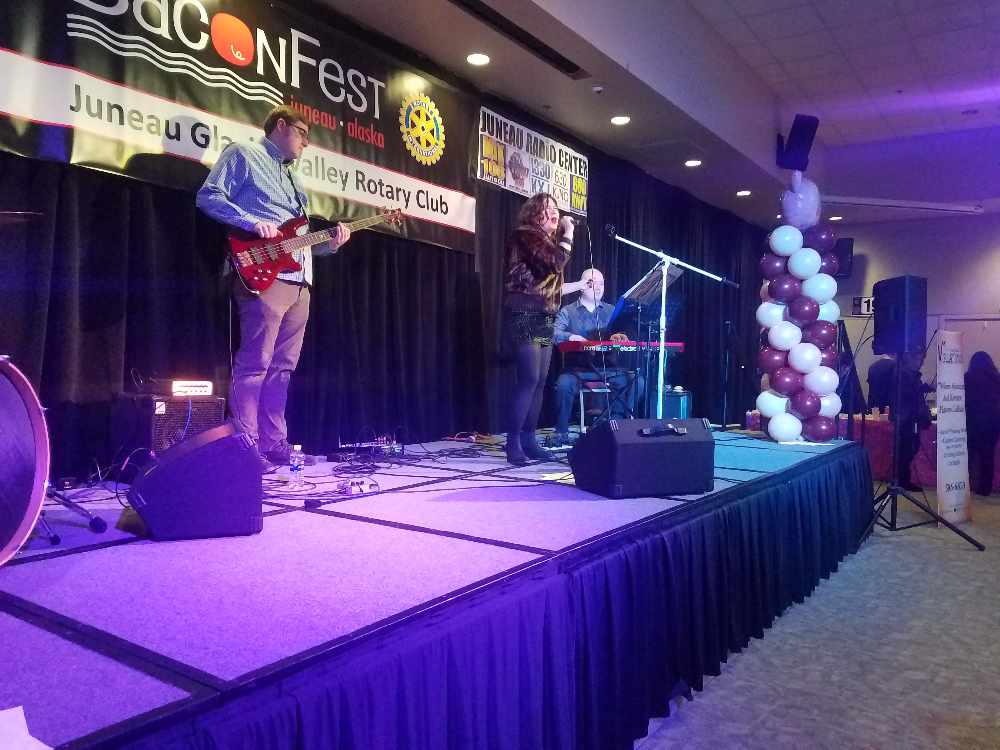 Juneau, AK (KINY) - Juneau Bacon lovers came together to celebrate the greatest food.
Saturday was Baconfest at the Andrew Hope building in downtown Juneau, where businesses came together to celebrate bacon and face off in a culinary competition. Each of the dishes featured bacon and even Mayor Ken Koelsch admitted that he couldn't decide which was the best dish.
The band playing even managed to slip in bacon references to their music as they serenaded the crowd.
When all of the votes were counted, V's Cellar Door took home 1st place in the sweet category with their bacon infused crepe brûlée, bourbon caramel sauce and candied smoked bacon bits. Four Plates in Frontier Suites won the savory competition with their Peruvian empanadas filled with cream cheese bacon filling dipped in bacon parmesan sauce. The Timberline Restaurant took second in the sweet category with their bacon cotton candy with Jack Daniel's Bavarian cream and bacon dust, and the Sandpiper Cafe was the runner up in the savory category with a bacon zucchini soup topped with Asiago cheese and pork belly crouton.
The Professional's Choice Award went to the Sandpiper Cafe for their Coffee creme brûlée with candied bacon and orange zest.