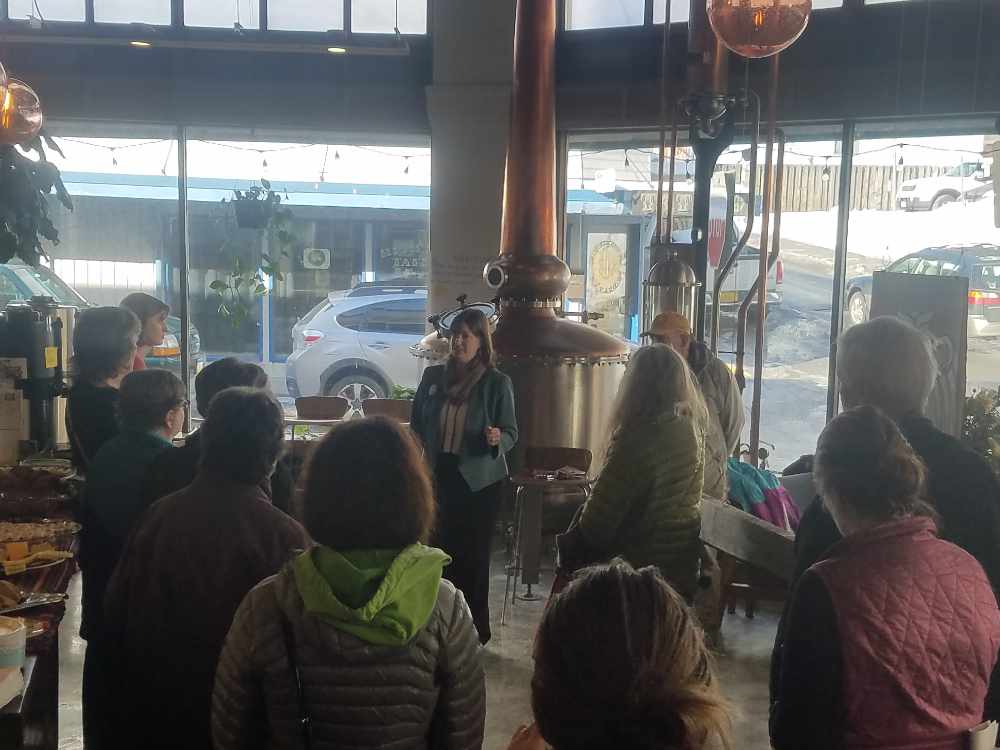 Alyse Galvin Speaks at the Amalga Distillery
The Congressional Candidate takes questions and conversation.
Congressional Candidate Alyse Galvin met with Juneau residents at the Amalga Distillery downtown to answer questions and share stories. She is running on a platform of education, wage, and medical reform. She referenced the Alaska Native Tribal Health Consortium as a potential model for the future since it is delivering healthcare at half of the cost of the average person.
Before running, Galvin was an organizer at "Great Alaska Schools" which is a non partisan coalition that advocates for education of children in the state.
During the Q&A, I asked the final question, wondering how she expected to beat a statesman who was so entrenched in Alaskan politics. She cited his voter turnout last year, and that he only took 50.5% of the vote. She said that as someone who values integrity, conversation, and listening, she had a shot of breaking his 45 year winning streak.
In a recent speech at the Baranof, Don Young suggested arming teachers in response to school shootings.
Galvin does not believe teachers should be armed, though she is open to options that lower school shootings that are supported by data.
She also said that Alaskans should have gotten 90% of all oil revenue if parts of the Arctic National Wildlife Refuge are tapped, stating that the current 50% would cause Ted Stevens "to roll over."
The full interview with Alyse Galvin can be streamed below, or on the Juneau Radio Center App under KINY's "News of The North" Podcast.