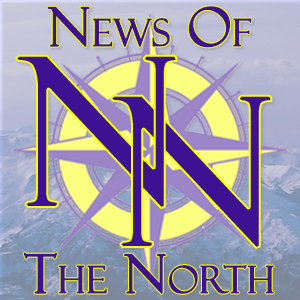 Lisa Murkowski favored the 1.3 trillion dollar bill, while Dan Sullivan voted against it, saying there was not enough time for proper review.
Washington, D.C., - Alaska's senators split a vote on the 1.3 trillion dollar spending bill on Friday in Washington, less than 24 hours before national funding ran out. Lisa Murkowski voted yes, saying that she was proud of the work put into the bill that empowered Alaskans to build the economy and create healthy communities, highlighting funding for rural schools, and national disasters, and large increases for health services and public land.
The bill includes a 498 million dollar increase for the Indian Health Service, and a 180 million dollar increase for the national park service, Representative Don Young also voted in favor of the bill, pointing out opportunities given to infrastructure, veteran affairs, national security, and treating the opioid epidemic.
Dan Sullivan, however, said the 2,200 page bill had a "shoddy process" and that he couldn't bring himself to vote for it after just twenty eight hours of review. Sullivan's voted no on congressional spending before, saying in 2015 that a proposed budget bill didn't spend enough on the military and spent too much on the environmental protection agency and department of the interior. This week, he said the vote was a difficult decision because of it's focus on fighting addiction and creating resources for water and sewer infrastructure, but ultimately voted against it because congress hasn't been meeting it's budgeting responsibilities and the bill was, quote, "an all or nothing deal, without a single opportunity for amendments."
The bill passed 65-32.