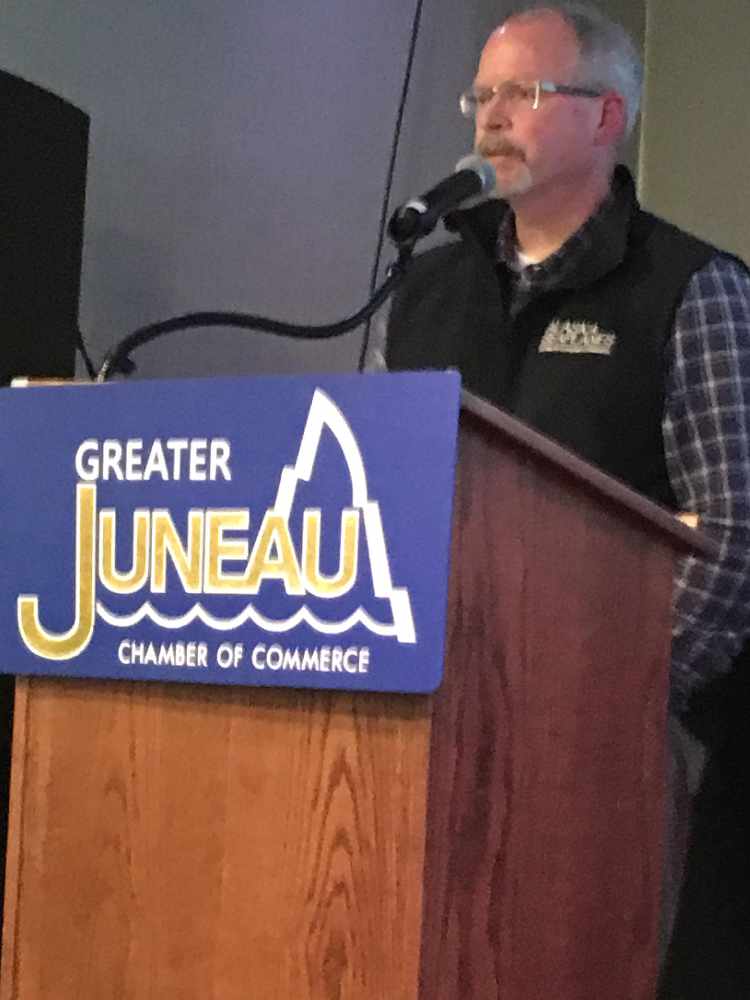 Carl Ramseth at Thursday's luncheon
Juneau, Alaska (KINY) - Alaska Seaplanes wants to provide service between Juneau and Whitehorse in the Yukon Territory.
The company's Carl Ramseth made a presentation to the Juneau Chamber of Commerce Thursday and talked to Charles Murphy of News of the North afterwards.
He said there are a few details to work out before they can announce a start date and schedule. Ramseth said it is a commitment they made....
Ramseth said they are working with Transport Canada on the authority to operate scheduled service into Canada. They hope to hear back within a couple of weeks.
He sees a lot of potential pointing out that Juneau and Whitehorse are very connected.
He said the flight would be a three year commitment and operate three days a week.
The company has grown to 150 employees and 75,000 passengers last year.
It serves 13 communities including Haines and Skagway in the north to Kake in the south