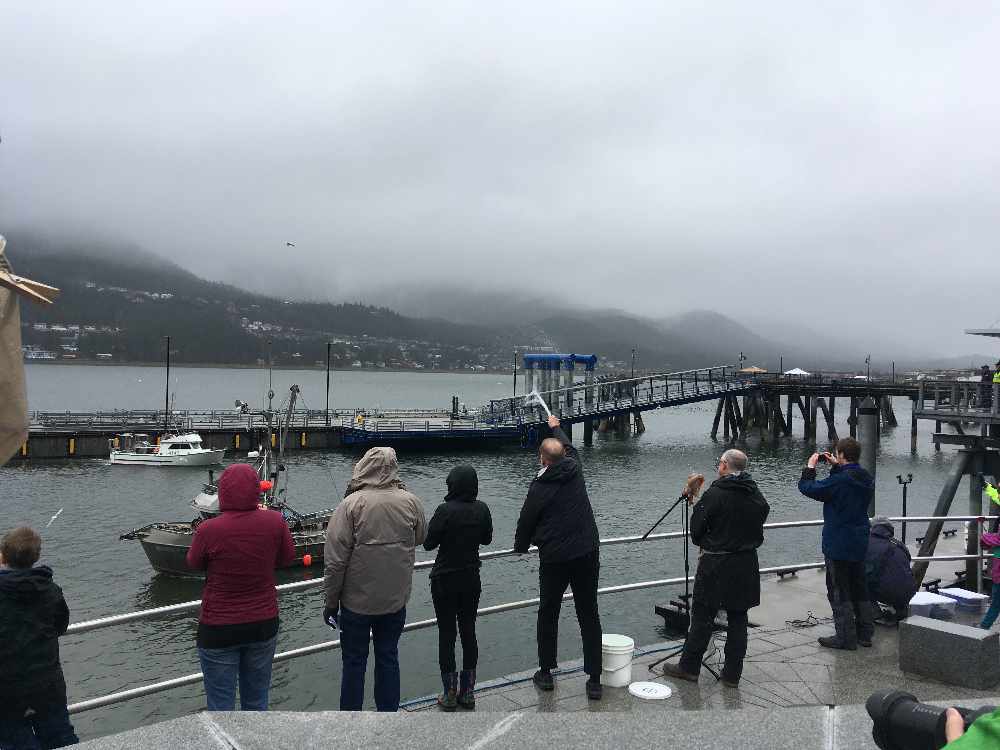 Rev. Michael Grubbs throws holy water onto a vessel after being blessed.
Juneau, AK (KINY) - Local priest Fr. Gordon Blue delivered the invocation and blessed around a dozen vessels in preparation for the summer fishing season.
Commercial fishermen, their friends, and family gathered on the downtown docks by the Fisherman's Memorial under overcast skies and slight showers for the 28th blessing of the fleet and reading of names, as well as the announcement of new names that would be added in June to the memorial wall
The invocation was read by Rev. Gordon Blue, the current priest at Holy Trinity Episcopal Church in Juneau.
Fr. Blue recounts his close ties to the sea and the purpose the blessing is supposed to serve.
"I was a fisherman for many years and so I understand deeply what they face, and their challenges, and the joys of it." More than just acknowledgement of the fishing community, it is a remembrance of those who lost their lives.
"Safety is not optional at sea," says Fr. Blue.